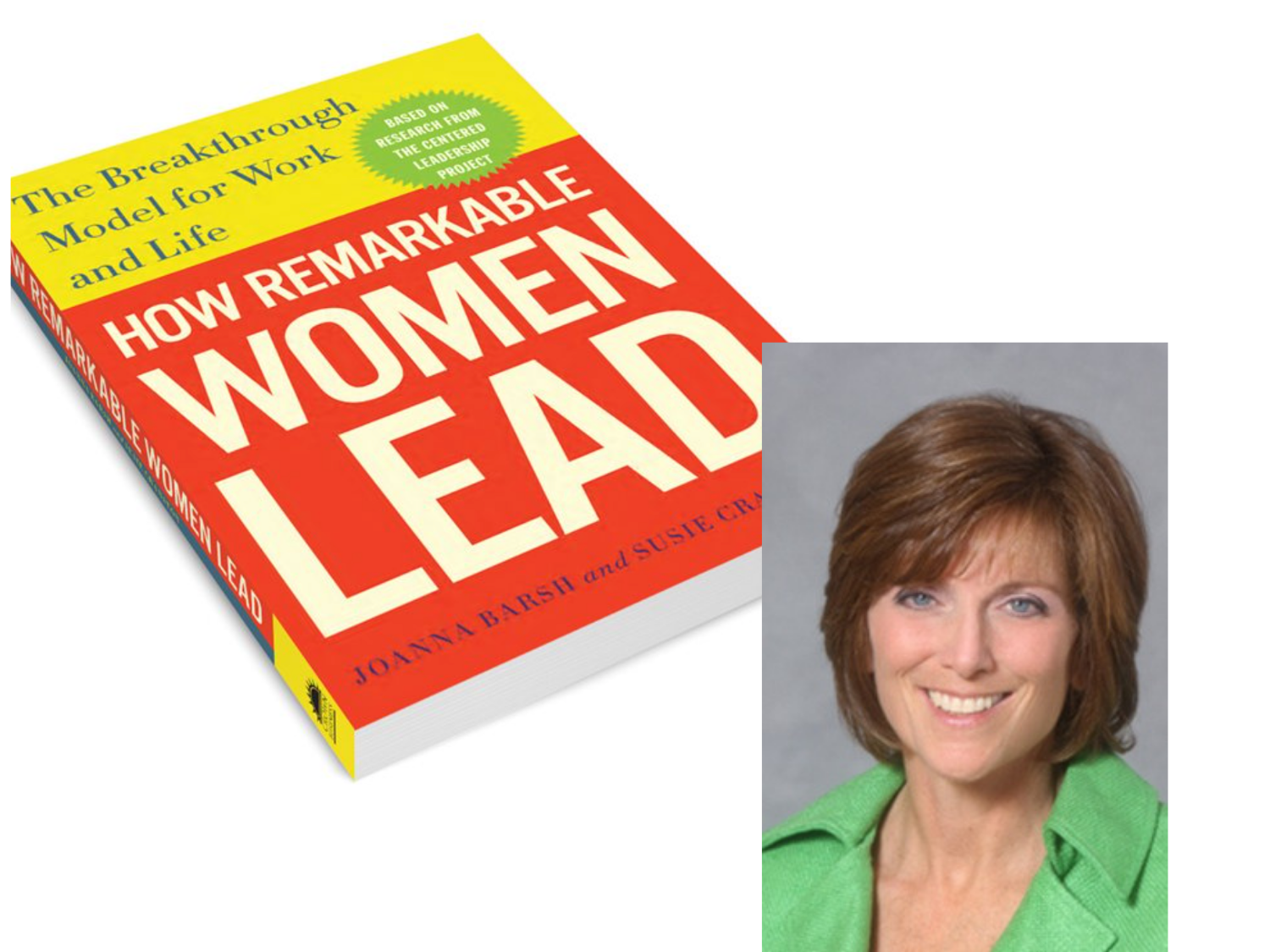 Give yourself a lunchtime gift of time and community to explore this always-timely-question.
Join us for The Haven's first book club series to discuss How Remarkable Women Lead (by Joanna Barsh and Susie Cranston). Already a classic, the book offers inspiring stories and lessons about how leaders "use their strengths, their optimism, their sense of belonging, their power, and their energy to prevail in service of [their] purpose."
This book club will be lead by Cindy Levine, Leadership Coach (and former JPMorgan COO)
Some years ago, Cindy walked out of a midtown Manhattan high-rise and into the rest of her life. After a successful 25-year career transforming dynamic, high potential financial service businesses she was ready to contribute in new ways. "I lifted my head up, took a fresh look at the world, and asked myself 'how can I lead in new ways that will a positive difference?'" Today, Cindy helps remarkable leaders in the corporate, social enterprise and non-profit sectors thrive and "be the change they want to see." Three years ago, she bid adieu to the concrete jungle and became a Bender with her husband, Bruce. Her 2 sons and their families have an uncanny knack for timing their visits from back east with blue sky ski days at Mt. Bachelor. http://www.cindylevinegroup.com/
Series Cost Members: $60/ Non-members: $75 (includes cost of book)
Individual session cost: $15 (plus the cost of book $ 16.50 if you purchase through Cindy)
Session 1: October 15 / Framing: Optimism, Change, Moving on / Reading pages 64-121
Session 2: October 29 / Connection: Reciprocity, Sponsorship / Reading pages 125-183
Session 3: November 12 / Engaging: Stand up, Speak up / Reading pages 187-223
Session 4: December 3 / Energizing: Resilience, Renewing / Reading pages 237-283
Sessions will be held from noon to 1:15 in the Library.
You can purchase a ticket for a single session or a ticket for all 4 sessions. If you purchase a single ticket you must either bring your own book or purchase a book ticket here separately.