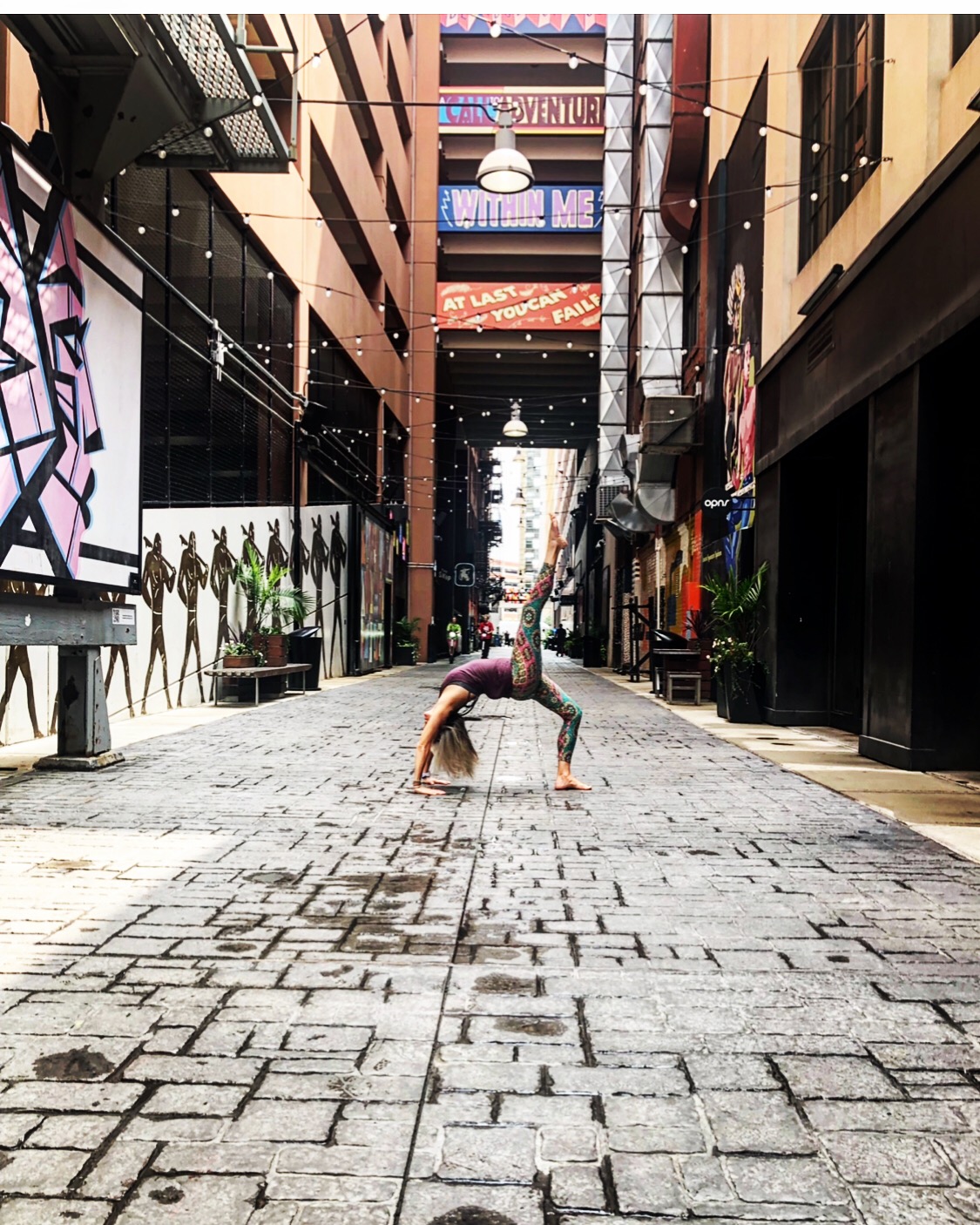 Set to music, this one hour class is designed for yogis of all levels seeking a dynamic workout. Begin with Sun Salutations and progress into thoughtful rhythmic sequences with focus and intention on the breath. Build strength, find alignment and increase flexibility in the body as well as the mind and spirit. No experience necessary; just bring an open heart and your mat.
BIO:
Mary Beth Scanlon was born and raised in suburban Detroit, Michigan. She, along with her husband and two children made the big move to Bend during the Summer of 2017. Mary Beth stumbled upon her first Yoga class in 2007 and quickly fell in love. Amazed by the ways in which the practice changed her body, mind and soul, Mary Beth was eager to continue her journey. She went on to earn her RYT 200 with the Yoga Shelter in Malibu, California in 2011. Mary Beth began teaching Vinyasa and Slow Flow Yoga in 2012. Her teaching style is fun, light-hearted and relatable. Mary Beth often reminds students that
practice makes progress, not perfect
. She is dedicated to helping the yogi to lovingly accept and celebrate where they are in the present moment. Mary Beth creates a warm and judgement-free zone where students are encouraged to take what they need - whether it be a good sweat, a safe place to be still, or a little of both. She has learned over time that aligning ourselves physically in the asanas is a beautiful path to the ultimate alignment; the alignment of heart and mind. This deeper spiritual alignment continues to be Mary Beth's yoga goal. "When we feel connection to our heart center, even if it only comes in glimpses, that's when we truly experience Yoga".