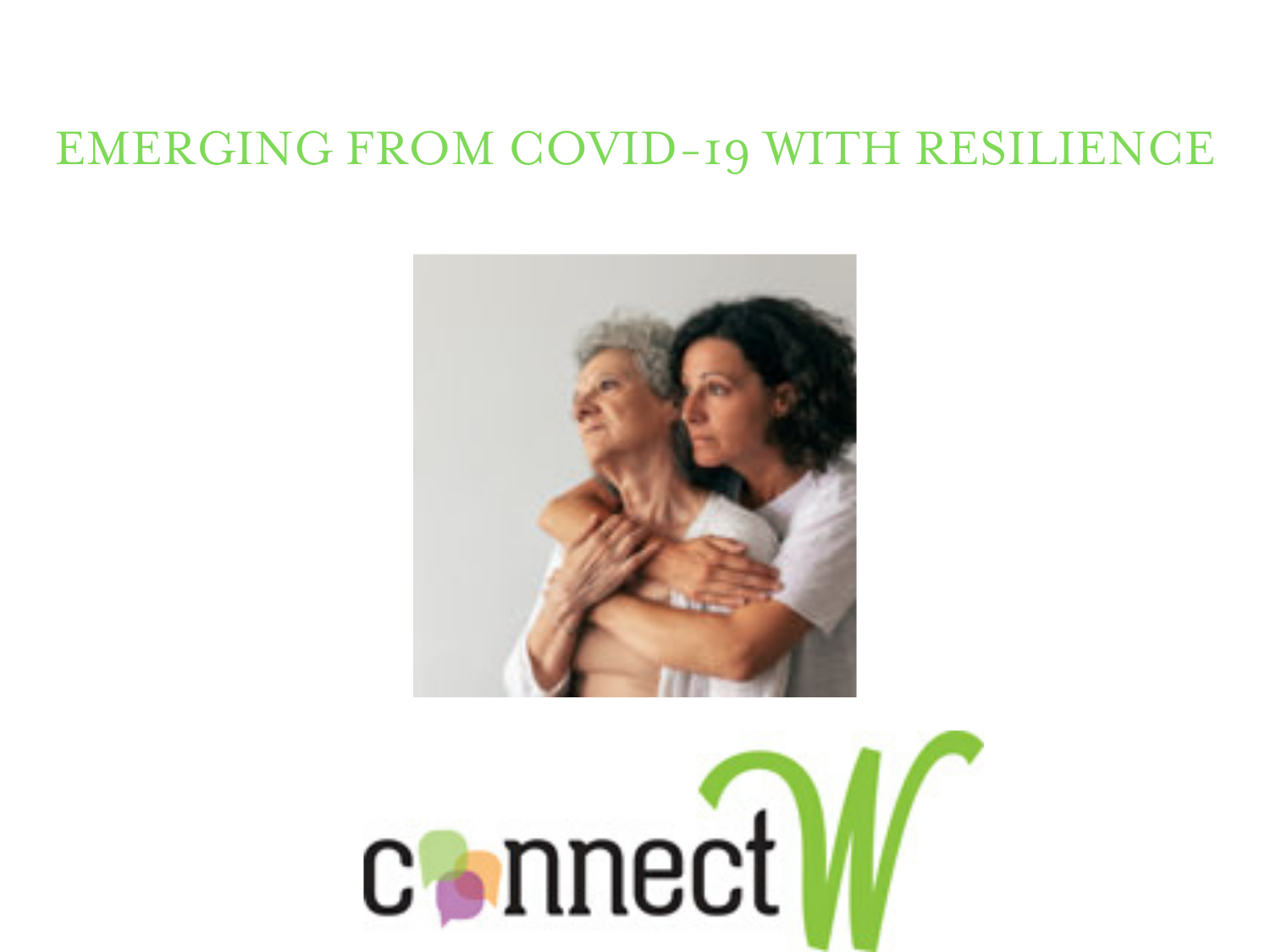 When we started hearing of quarantine and isolation in order to limit exposure to the COVID-19 threat, mental health professionals knew there would be significant ramifications. We weren't prepared however, for how wide and deep they would run. The stresses being experienced by individuals, families and communities are just as unprecedented as everything else connected to this virus.

Join this panel of professionals discuss what mental health concerns they see in our communities; the symptoms we should look for in our families and relationships; and the local, regional and national resources we have available.

Facilitator, Lee Anne Hellesto, Integrative Medicine Healer and Licensed Nurse Practitioner, in private practice in Bend, Oregon
Audry Van Houweling; board-certified psychiatric nurse practitioner, owner and founder of She Soars Psychiatry, LLC in Sisters and Silverton, Oregon
Kimberly Richards, Licensed Professional Counselor in private practice in Bend, Oregon and Deschutes County Crisis Counselor
Patricia Sandberg, Ph.D., Clinical Psychologist and a Professor of Psychology at the University of Alaska Anchorage
This one-hour talk is free to attend, but you will need a valid email to register and participate via  Zoom, the online meeting platform that we use:

REGISTER IN ADVANCE FOR THIS MEETING:
https://us02web.zoom.us/
meeting/register/tZcvdO-qrD0iG9Soscxt12JjUXPaXeBKBJvT
After registering, you will receive a confirmation email containing information about joining the meeting.