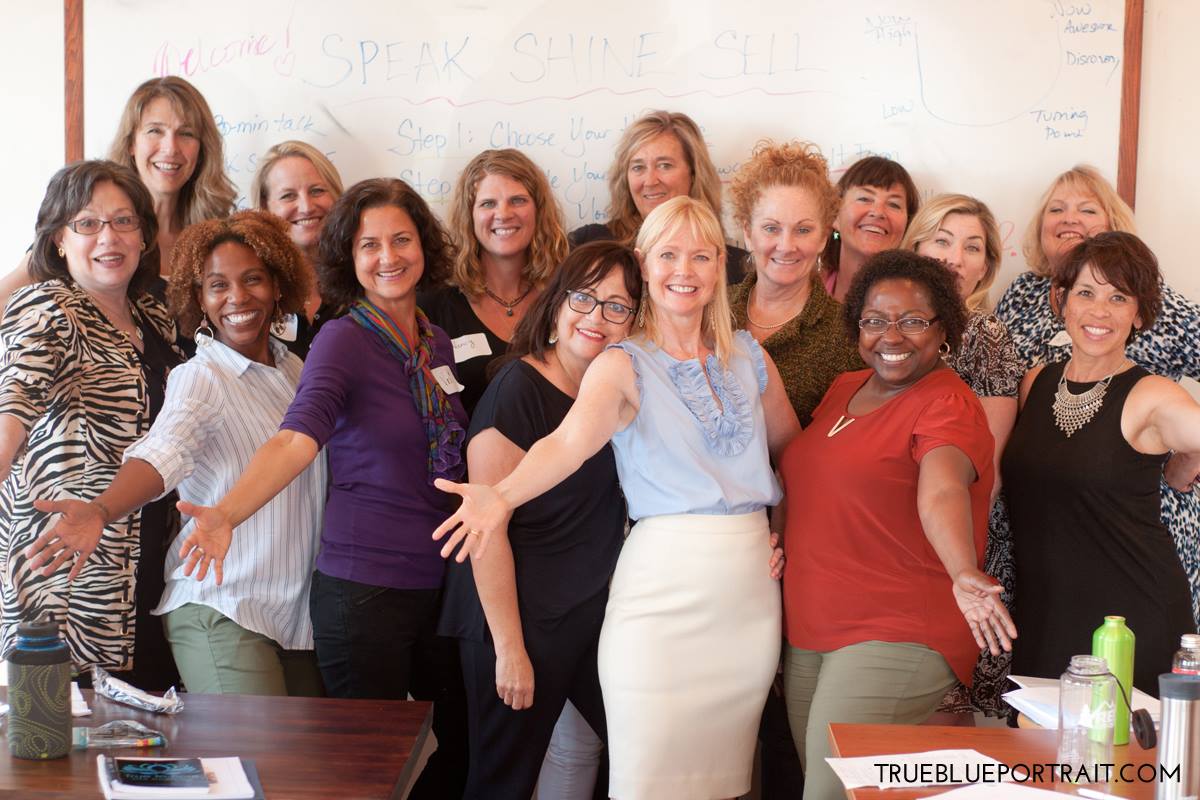 SPEAK, SHINE, SELL is a 1-day transformative workshop
that gives you the tools and strategies to easily grow your list and attract your dream clients.
You will create, step-by-step, your signature presentation—or uplevel the one you already have–so that you get your inspiring message out to your perfect audience AND grow your client base and revenue each time you speak!
3 REASONS WHY YOU NEED TO SPEAK CONSISTENTLY IN YOUR BUSINESS
1. SPEAKING IS THE #1 WAY TO GROW YOUR BUSINESS.
Speaking is, hands down, one of the best and fastest ways to grow your client base or fill your practice.
Because it's much quicker to get your message out to a room full of your ideal clients vs. having one conversation at a time with them.
2. SPEAKING POSITIONS YOU AS AN EXPERT.
Speaking is also the fastest way to position yourself as an authority or expert in your field.
Because when you speak and deliver great content, you gain instant credibility—and visibility—in the eyes of your audience.
3. SPEAKING CREATES A GENUINE CONNECTION WITH YOUR AUDIENCE.
Why is this important? Because in a service-based business world,
connection is currency.
We choose to buy from someone not from our logical brains, but from the emotional center of our brains.
So, when you speak and share your story, you have the perfect opportunity to create an authentic emotional connection with your audience and inspire them into action!
BUT PERHAPS THE BEST REASON OF ALL TO SPEAK IS…
Because you have a message to share that only YOU can deliver.
And your expertise, your inspiration, your story, and your unique perspective are here to make a difference in the lives of those you are meant to serve.
Think about it. Each time you speak and share your message you are helping your audience members get closer to solving their urgent problems, ending their suffering or even saving their life!
YOU WILL LEAVE SPEAK, SELL, SHINE WITH…
Your rockin' client-attracting signature talk DONE – so that you can get out there and speak, inspire your audience AND generate new clients!
A proven strategy to make every presentation a money-making opportunity without being salesy.
A simple formula to create a compelling title for your talk—THE key to attracting your ideal clients to your presentation!
How to channel nervous energy into confidence.
Valuable tips on commanding the stage when you speak… and MORE!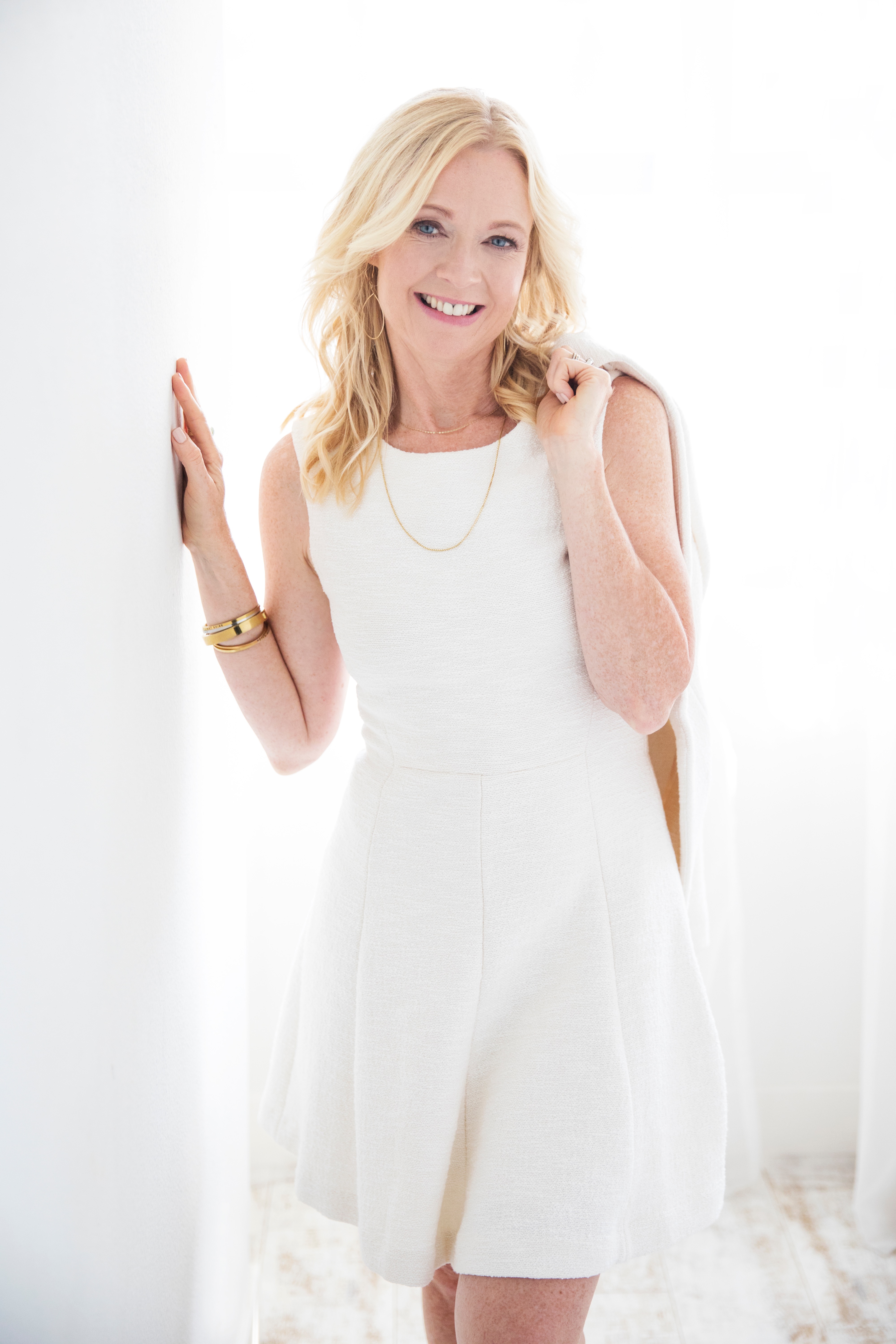 Rebecca Massoud

,
the creator of Speak, Shine, Sell, is an award-winning marketing expert and speaker coach.
Rebecca is known for guiding women entrepreneurs to craft a hot client-attracting signature talk and deliver it with a radiant stage presence, resulting in her clients creating an abundant income and amplified impact.
Because many women hold back their voice, stay invisible and, as a result, don't make the money they desire and deserve (something Rebecca struggled with for years), she has made it her mission to guide female business owners to step into their own spotlight, claim their worth, and be highly visible, client-attracting leaders.
Big-vision marketing and soul-inspired branding has been Rebecca's passion for more than 25 years. For two decades, she worked in various marketing leadership roles in high tech, higher ed, nonprofits, and startups. She served as Marketing Director for The Shift Network, a global pioneer in delivering online courses with top transformative leaders, as well as Director of Marketing for Presidio Graduate School in San Francisco, where she helped launch one of the world's first MBA programs in sustainability.
Rebecca is a Master Certified Money, Marketing & Soul Coach through the International Association of Women in Coaching, and a Certified Dreambuilder Life Coach through the Life Mastery Institute.
Pricing:
Members $147 if purchased before March 31st, early bird!
Members Regular price $197 after March 31st
Non Member Price $197 if purchased before March 31st, early bird!
Non Member Price $247 if purchased after March 31st