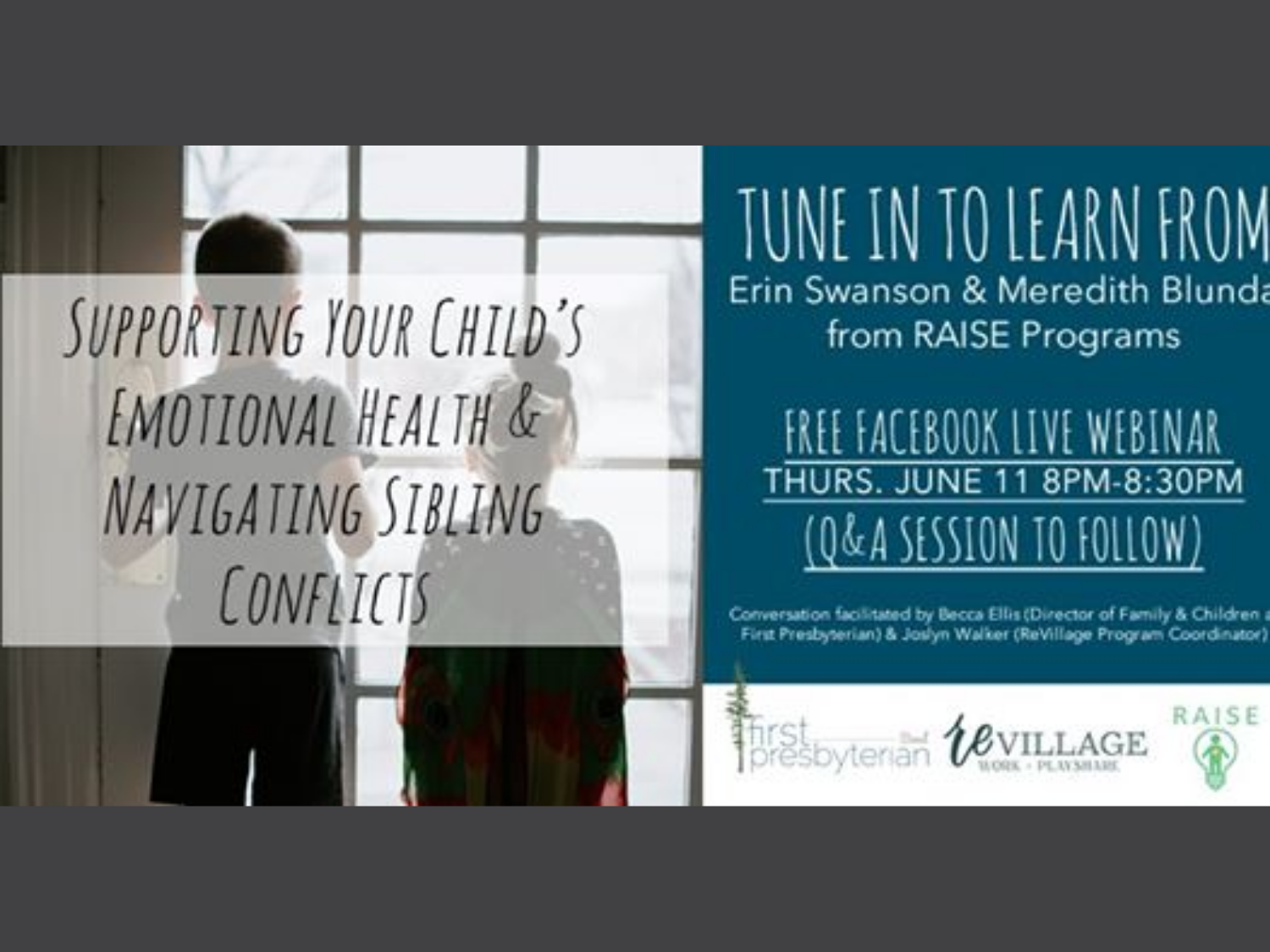 Hey everyone,
Erin Swanson
and I (both Haven members) are putting on this free webinar to try to help parents as they navigate this intense time at home with their children.
We hope you can join us and find some useful tips for you and your family!
Live on FB:
https://www.facebook.com/events/352843382342361/?notif_t=plan_user_joined¬if_id=1590705847953428
Conflict happens - especially right now, while many of us are spending a lot of time at home with our families, all trying to work and play and live in the same space. But rather than have it push us apart and end up with slammed doors and hurt feelings, what if we could use it as an opportunity to model emotional intelligence for our children and find a way toward peace and greater connection within our family?
Please join us as we talk with Erin Swanson & Meredith Blunda of RAISE programs, who will be sharing tips and tools to empower YOU to support your child's emotional health and navigate sibling conflict.
When? Thursday, June 11th from 8-8:30PM (Q&A session to follow)
Where? Right here, LIVE on the ReVillage FB page. Be sure to like or follow our page and RSVP so you will receive a notification when we go live!Conversation facilitated by Becca Ellis (Director of Family & Children at First Presbyterian) and Joslyn Walker (ReVillage Program Coordinator).